Apply Early for U.S. Passport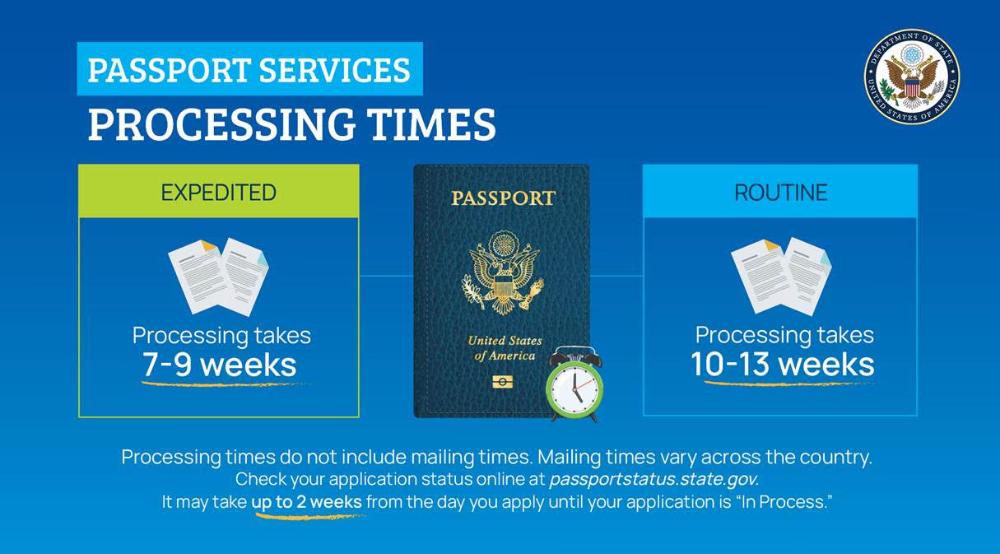 Consider the total time it will take to receive your passport when you are booking travel.
The processing times only include the time your application is at one of our passport agencies or centers. Mailing times are not included in processing times. The total time to get your passport includes both processing and mailing times.
It may take up to 2 weeks for applications to arrive by mail at a passport agency or center, and up to 2 weeks for you to receive a completed passport in the mail after print it.
Use this site to find the nearest acceptance facility where you can submit your U.S. passport application. https://iafdb.travel.state.gov/
Visit travel.state.gov/passport to learn more.