Welcome to Miami Dade College Study Abroad!
Virtual Information Sessions are now available!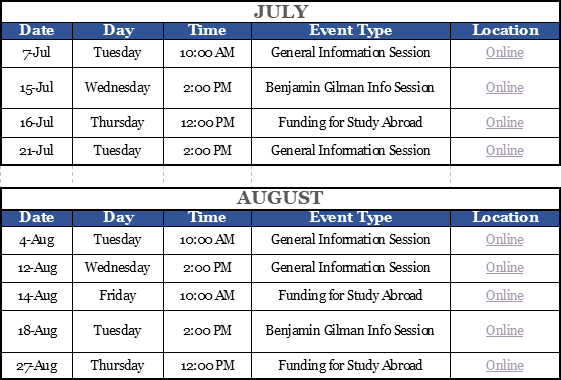 Please note that our study abroad programs for summer 2020 were cancelled. However, we are offering the information sessions listed above to help you get a jumpstart on your plans for 2021!
Miami Dade College offers students the opportunity to travel abroad on low-cost, high-impact programs while earning academic credit.
Short-Term Programs (most popular programs):
Our short-term, faculty-led, for-credit programs are both flexible and diverse, appealing to students of all pathways and careers. We want to make sure you have access to a beneficial overseas academic experience without breaking the bank or causing significant disruptions in your personal priorities or obligations.

Please take a moment to click on our Program Finder and review our exciting study abroad programs. We are here to assist as you apply for the program that best suits you!
Don't forget: Financial Aid and other funding available!
Take a look at our "Funding your Study Abroad Experience" tab for additional information on financial resources.